3C's of Successful Positioning
Effective positioning of B2B software and technology products is written in the key of C. Actually, 3C's. Because positioning requires a thorough understanding of your Customers, your Competition and your Channel (how you sell either direct or through partners).
Here's a quick summary of how and why understanding each of 3C's provides answers you need to develop a successful positioning strategy:
The Channel: a great source of information about all 3C's
The channel is how your product reaches the customer, whether you sell direct or through partners or VARs. It is one of your best sources of information about the other two Cs. It's your first avenue of interaction with what you hope will become your customer. And it's the battleground for the ongoing war with your competitors.
From the channel, you learn what gets your customers excited about your product (it may surprise you), and what they feel is missing. You learn why you win and lose – and against whom. All these factors contribute to help you converge on the ideal positioning statement for your product. Learn what's really happening in the channel, and you gain insights into the details of purchase processes, demographics, psychographics, sales strategies, and customer concerns.
The channel can also provide valuable feedback on the viability of your marketing message. Ongoing communication with your channel will improve the relationship and, as a result, the flow of honest information and insights vital for your positioning strategies.
Know your customer… at least as well as you know your own product
You can't successfully position your product unless you know the answer to this basic question: "What is my target customer's most pressing problem?" Your positioning statement should address this problem in a benefit way.
Your prospects are overwhelmed by communication in today's fast-paced, high-tech world. They get so many marketing messages – somewhere between 5,000 and 10,000 per day – that they have become experts at filtering them out.
You can get through the filter, but only with a benefit statement that addresses the primary concern that keeps your prospects awake at 2 am. Your target buyers will listen to your message when you demonstrate an understanding of their problem, and clearly communicate the benefit your product offers to solve the problem.
Know the competition, intimately
Long before marketers discovered positioning, early baseball great Wee Willie Keeler (lifetime batting average .345) summed up how to score on the competition: "Hit 'em where they ain't," advised the game's greatest place hitter. In positioning your B2B software, that means make a unique claim that sets you apart from the competition.
Differentiation is critical to successful positioning of your product. You can discover how competitors are positioned by analyzing their web sites and marketing materials.
A positioning statement frequently appears in a prominent place on the home page of a web site. A good one should be a focused benefit idea or concept. For each competitor, analyze as much of their marketing material as possible including direct and e-mail marketing pieces, brochures, and press announcements.
Once you have determined your competitors' positioning statements, you can use an application we developed in Excel to create a perceptual map like this one for the Corporate Performance Management market:
:
Testing your positioning statement for uniqueness is a critical step in the positioning process, but one that many B2B marketers overlook. Don't let it happen to you.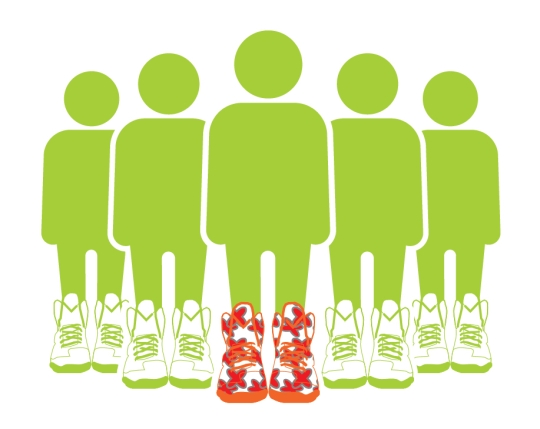 Grain vs. Grain